Tiandy ranked 7th in the a&s Top Security 50 newly released today and again held top 10 security brand. The a&s conducts an analysis on influential surveillance companies worldwide and makes a ranking according to their 2020 sales revenue.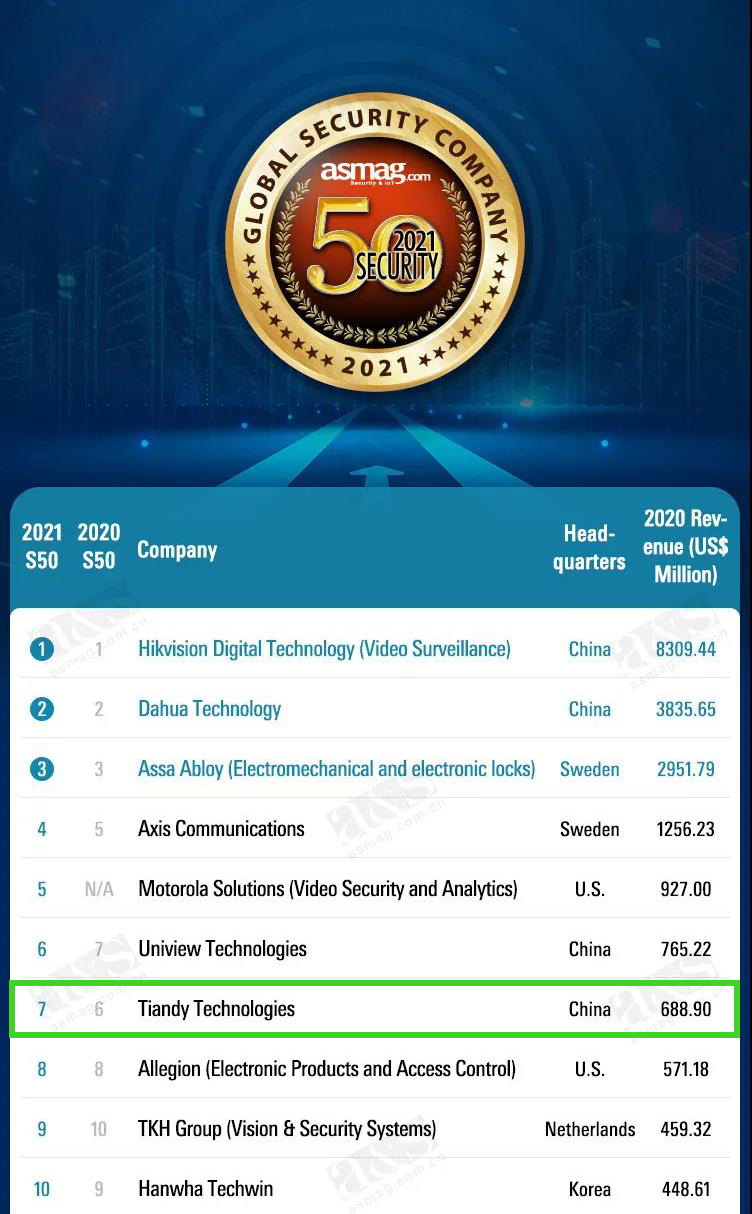 Founded in 1994, Tiandy Technologies is a world-leading intelligent surveillance solution and service provider positioned in full color full time, ranking No.7 in the surveillance field. As a world leader in video surveillance industry, Tiandy integrates  AI, big data, cloud computing, IoT and cameras into safety-centric intelligent solutions. With more than 2,000 employees, Tiandy has over 60 branches and support centers at home and abroad. 
With strong and highly-capable R&D team as the core of our company, Tiandy was the first in the industry to put forward the "starlight" concept in 2015, which we applied into IPC to take sharp and colorful image in static scene of 0.002 Lux. Then improved the "Super Starlight" cameras with exclusive TVP algorithm to capture image in the static scene of 0.0004 Lux in 2017 and then in the dynamic scene of  0.0004 Lux in 2018 when completely launch the Star device line that consists IPC, PTZ and Panoramic series. Now, with user-friendly self-developed GUI, "Easy7" VMS and "EasyLive" mobile APP, we offer cost-efficient products and project-based products including 2MP to 16MP camera, 4X to 44X PTZ camera and 5ch to 320ch NVR, supporting milestone and patriot.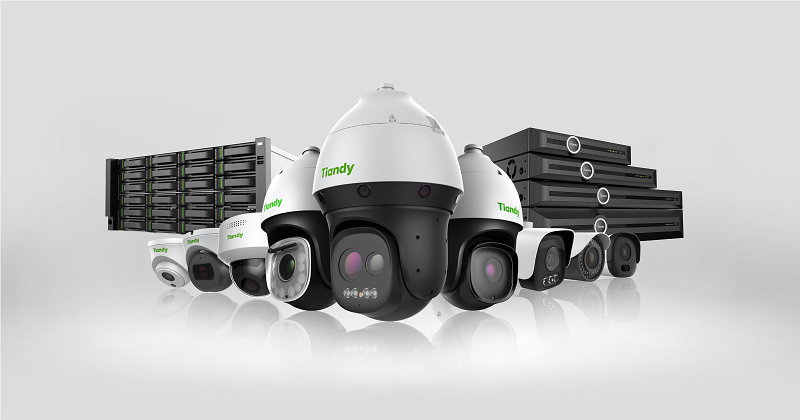 In 2021, Tiandy has always insisted on being proficient in products and focused on the industry. Tiandy technologies Co., LTD backed by long-lasting and extensive technology research and development, now regards technology leadership as one of its strategies,. Tiandy has made breakthroughs in intelligent hardware, blockchain, cloud computing, big data, and new ecological technology ,then achieve continuous innovation, match company strategy, and focus on resource.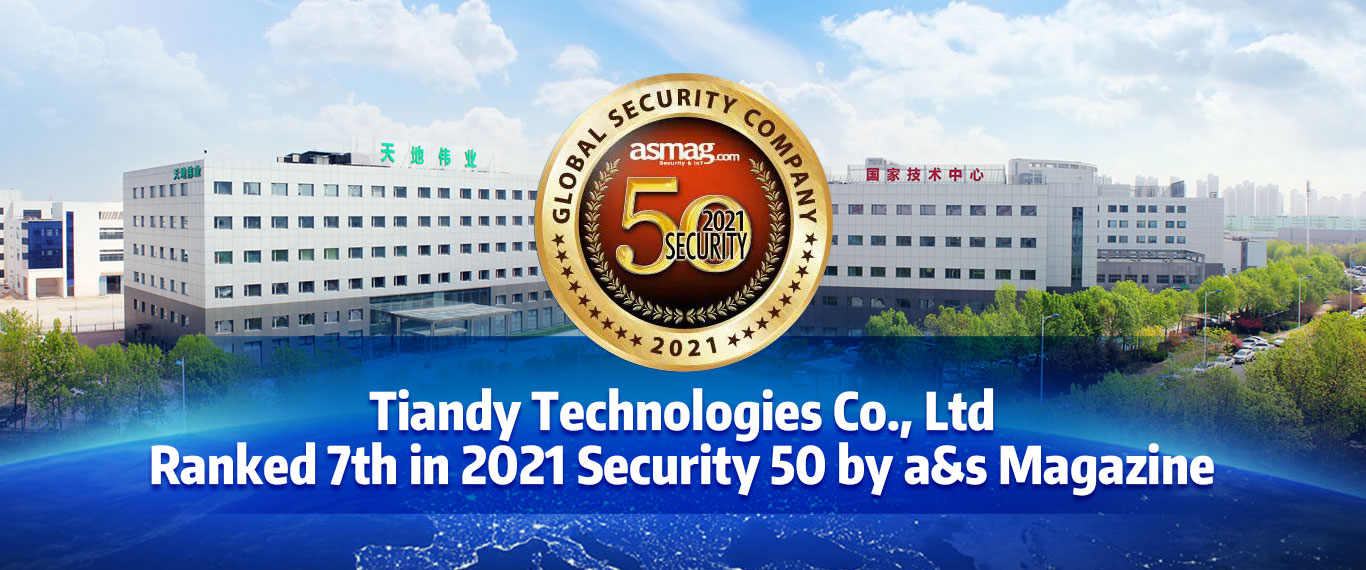 ---
Post time: Feb-21-2022